Pricing for feedback and calls is easy to set and adjust, and getting paid is automatic.
Setting Prices
Set or update your pricing by logging in and navigating to your profile, select "Services you provide," and enter your prices to the corresponding feedback type.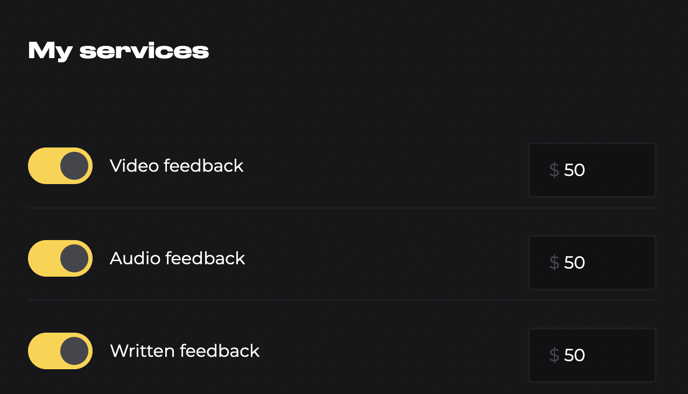 Payments and Connecting Banking
When your banking is connected via Stripe, all payment for feedback requests and consultation calls will be remitted within 2 business days of completion.
Xposure Music pricing is set at the discretion of Xposure Music Pros, with Pros retaining 75% and Xposure Music retaining 25% of the published pricing.
You will be prompted to connect your bank account via Stripe for direct deposit upon logging in or our team can provide you with a personal link to connect.
Note: Payment cannot be remitted to you for services rendered unless your bank account is connected via Stripe.